ABOUT US
WHO WE ARE
The Zekos Group Auctioneers is a professional team of real estate auction experts that focus solely on providing consultation, strategic analysis and exemplary auction services to municipalities and government agencies. Our team is committed to finding solutions to complex matters and achieving stellar results for cities and towns. Let us put over 100 years of combined experience in the auction, legal and financial arenas to work for you.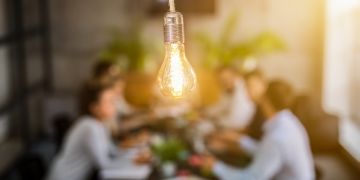 WHAT WE DO
The Zekos Group facilitates every aspect of your auction project and makes certain the entire process addresses all legal requirements, fulfills your fiduciary responsibility and is completely transparent. From evaluating your real estate assets and producing cutting edge marketing campaigns to instituting important terms and conditions, we have you covered. Our team is an extension of your municipality and will make the undertaking of an auction initiative seamless. We engage in a collaborative approach to guarantee transparency, stimulate competition, maximize revenue and ensure success.
HOW WE GOT HERE
Paul T. Zekos was fascinated with auctions as a child and at age 13 Paul was called a "Whiz Kid" in a Boston feature article. It was not long before the public was coming to see the mini-auctioneer. At the age of 15, a cover story in a New England publication referred to Zekos as "one of the youngest and most effective auctioneers in the country." Paul has since turned that fascination and passion into a profession.
He identified a definite need for specialized auction services for cities and towns and enthusiastically created a model that has benefited over 100 communities. Paul has also extended his auction expertise to the nonprofit fundraising world. He has worked alongside noted celebrities such as Kelly Ripa, Bon Jovi, Ethan Hawke, Seth Meyers, Rachael Ray, Whoopi Goldberg and Jay Leno where he has raised tens of millions of dollars for charity.
ACCOLADES AND DISTINCTIONS
Massachusetts Auction Champion
Inductee to the Massachusetts Auctioneers Hall of Fame
Faculty, Massachusetts Collectors and Treasurers Association
Director, Massachusetts Auctioneers Association
Past President, Massachusetts Auctioneers Association
Member, National Auctioneers Association
Member, Massachusetts Collectors and Treasurers Association
Member, Worcester County Collectors and Treasurers Association
President, Worcester County Reserve Deputy Sheriff's Association (Charity)